Learning and Development Strategist, Program Designer, Workshop Creator and Facilitator, Individual and Systemic Coach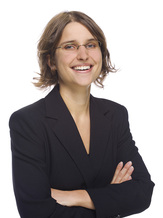 Founder of Dance In Your Essence Romina Henle works with clients around the globe on their personal and professional fulfillment and effectiveness, delivers large scale coaching programmes in the private sector and advises organisations on learning and development matters.







---
Professional Background
Romina is an experienced global learning & development manager who has been leading curriculum development activities and cultural / behavioural change programs in large and complex international organisations. She has been working across organisational boundaries partnering with the key stakeholders at all organisational levels to identify business needs, design appropriate interventions and deploy high impact global initiatives.

Educational Background
Romina is a Certified Professional Co-Active Coach (CPCC) by
The Coaches Training Institute
(CTI) and a Professional Certified Coach ICF (
International Coach Federation
).
She also
successfully
completed the Organisation & Relationship Systems Coaching (ORSC) program provided by
CRR Global
which is the first relationship systems-focused ICF accredited coach training program.
Beside being trained and certified as a coach, Romina holds a master in educational sciences, psychology and sociology. She is also trained in change management (People Centered Implementation methodology by
Changefirst
), project management, NLP, training design, creating leadership development programs (
ATD, formerly ASTD
), train the trainer and management of health and safety (
NEBOSH
), meditation (
UTA Akademie
), Hogan Certified
& Authorised Reseller
(
Hogan Assessments
) and she is a graduate of the Co-Active Leadership Program (CTI).
Her master thesis - a benchmark study on selection processes for business coachs - was nominated for the
German Coaching Award 2008
by the German Coaching Association (DBVC) and published.
Professional Associations
Publications
- R. Henle (2009): Auswahlprozesse für externe Coachs. Coaching-Magazin Ausgabe 3/2009 S. 44-49. Herausgeber: Christopher Rauen
GmbH
Click here to download the article
- R. Henle (2009): Auswahlprozesse für externe Coachs: Eine explorative Untersuchung in Großunternehmen. VDM Verlag.
Click here to buy the book
Press
On air
- S. Tognola (2016): La difficoltà del cambiamento. Rete uno, Millevoci. Click
here
for more information
- R. Rizzato (2016): Coaching a prima vista e meraviglie del Brenno.
Rete Uno, Effetto musica.
Click
here
for more information
- D. Oldani (2017): Ho un amico testardo come un mulo. Consigli? Rete Uno, Tutorial. Click
here
for more information
Useful links
- The Co-Active model. Click
here
to watch the video
- Henry Kimsey-House discusses the power of Co-Active Coaching. Click
here
to watch the video